The two popular acronym for ICP
*Internet commerce provider
1.
Internet commerce provider
An ICP (Internet commerce provider) is a company that sells software and services that enable a merchant with a Web site to build an online store on the merchant's own site or on the provider's site. Products and services can be pre-packaged or customized or some combination. Typically, a pre-packaged ICP product lets a merchant set up an online store using one of several design templates, arranges for secure credit card transactions, and provides order tracking. An ICP may also provide services related to order fulfillment, such as shipping and customer relations.
Some Internet access providers (IAP) and Web design shops also act as ICPs, offering customized services or serving as a vendor of packaged products.
Insane Clown Posse is an American hip hop duo from Detroit, Michigan. The group is composed of Joseph Bruce and Joseph Utsler, who perform under the respective personas of the "wicked clowns" Violent J and Shaggy 2 Dope. Insane Clown Posse performs a style of hardcore hip hop known as horrorcore and is known for its elaborate live performances. The duo has earned two platinum and five gold albums. According toNielsen SoundScan, the entire catalog of the group has sold 6.5 million units in the United States and Canada as of April 2007.
Originally known as Inner City Posse, the group introduced supernatural- and horror-themed lyrics as a means of distinguishing itself stylistically. The duo founded the independent record label Psychopathic Records with Alex Abbiss as manager, and produced and starred in the feature films Big Money Hustlas and Big Money Rustlas. They formed their own professional wrestling federation, Juggalo Championship Wrestling, and later collaborated with many well-known hip hop and rock musicians. The group has established a dedicated following, often referred to as Juggalos.
The songs of Insane Clown Posse center thematically on the mythology of the Dark Carnival, a metaphoric limbo in which the lives of the dead are judged by one of several entities. The Dark Carnival is elaborated through a series of stories called Joker's Cards, each of which offers a specific lesson designed to change the "evil ways" of listeners before "the end consumes us all."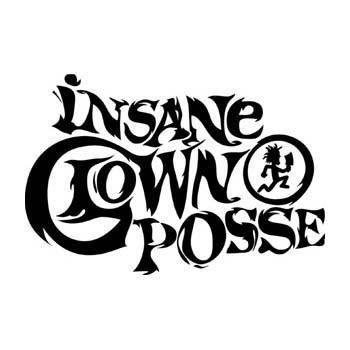 Click the link and ENJOY the video