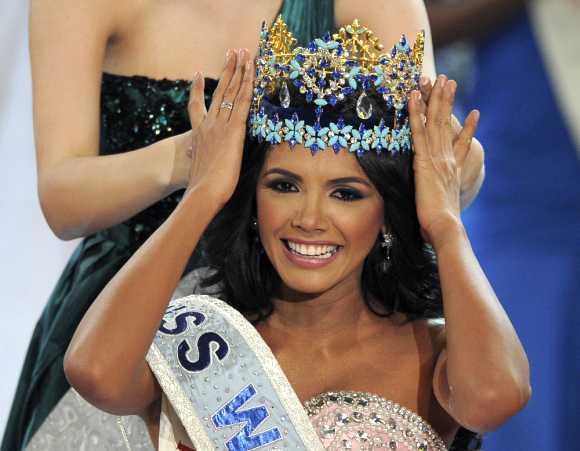 The 21-year-old

Ivian Sarcos of Venezuela was awarded Miss World 2011 title in a grand ceremony in London.
Ivian Sarcos got the 61st Miss World title after beating contestants from 122 countries in the categories of beach beauty' top model' talent' sports' and beauty with a purpose.
She

works for a broadcasting company and holds a degree in human resources.In this

beauty pageant,

Ivian Sarcos defeated

over 113 beauty queens from across the world.